On July 15, we received a customer response from the Saudi Marriott Hotel. This customer placed an order in December 2020 and received the goods in May 2021. From inquiry - quotation - sample - production - shipping, our team make good service. Now the products are in use, and he has told us that the product quality is very good.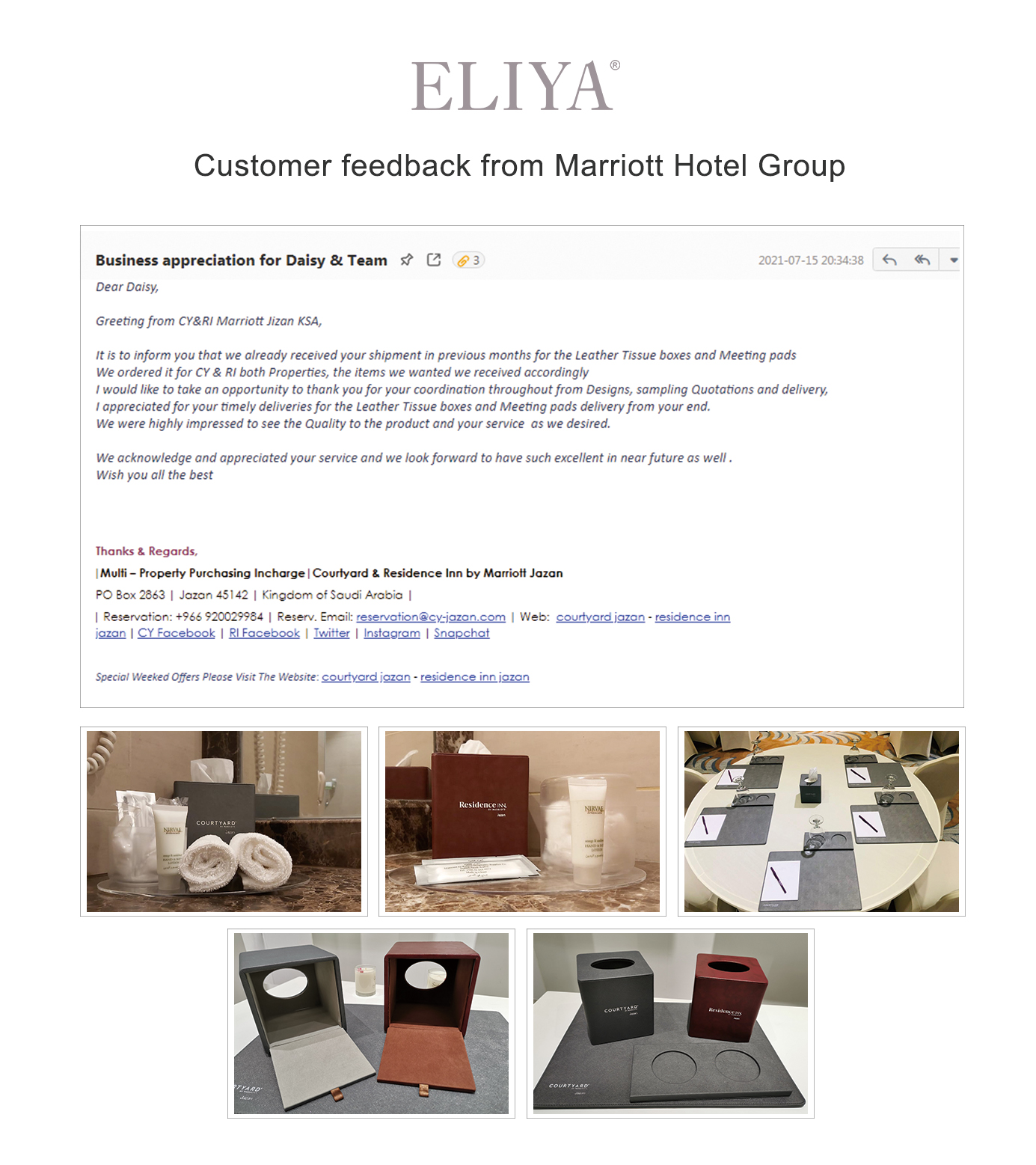 This customer shared with us the use of our products in the hotel scene, and expressed a strong willingness to cooperate next time. As a professional hotel supplier, ELIYA has cooperated with 4000 hotels all over the world in 140 countries, especially some brand hotels like Marriott. Because ELIYA not only provides good products and services, but also provides one-stop solutions for customers.
Share the Proposal for this customer, welcome your inquiry.