Do you have a dream? Where does your dream begin? Today, Eliya Hotel Linen Suppliers show you something around our showroom of hotel table linen & guest room bedding, which is a place where our dream begins!
At the very first beginning, we start our business at our store and enlarge our business day by day. It holds a very wonderful memory of all the people meeting and also all the things happening there, which will always remind us to keep our mind for people who have ever helped us before.
After the decoration, on December 1st, we all witnessed a new face, which looks like a newborn baby, so cute and beautiful, which brings us more a wonderful feeling. All the products inside are new and good-looking, with the nice decoration, people outside will all be attracted by its nice appearance, cannot wait to go into it to look at and touch the products inside.
Grey Hotel Table Linen Set - Simple but Elegant
This plain complete set of hotel table linen includes a chair cover, table cloth, placemat, napkin, plates, knives, forks, glasses, etc.
This table linen set will be suitable for weddings, banquets, birthday parties, and so on. The color matching is soft and comfortable, which easily draw people's attention, especially girls and ladies will be fond of it most.
When people sit down to have dinner, you will become the focus quickly.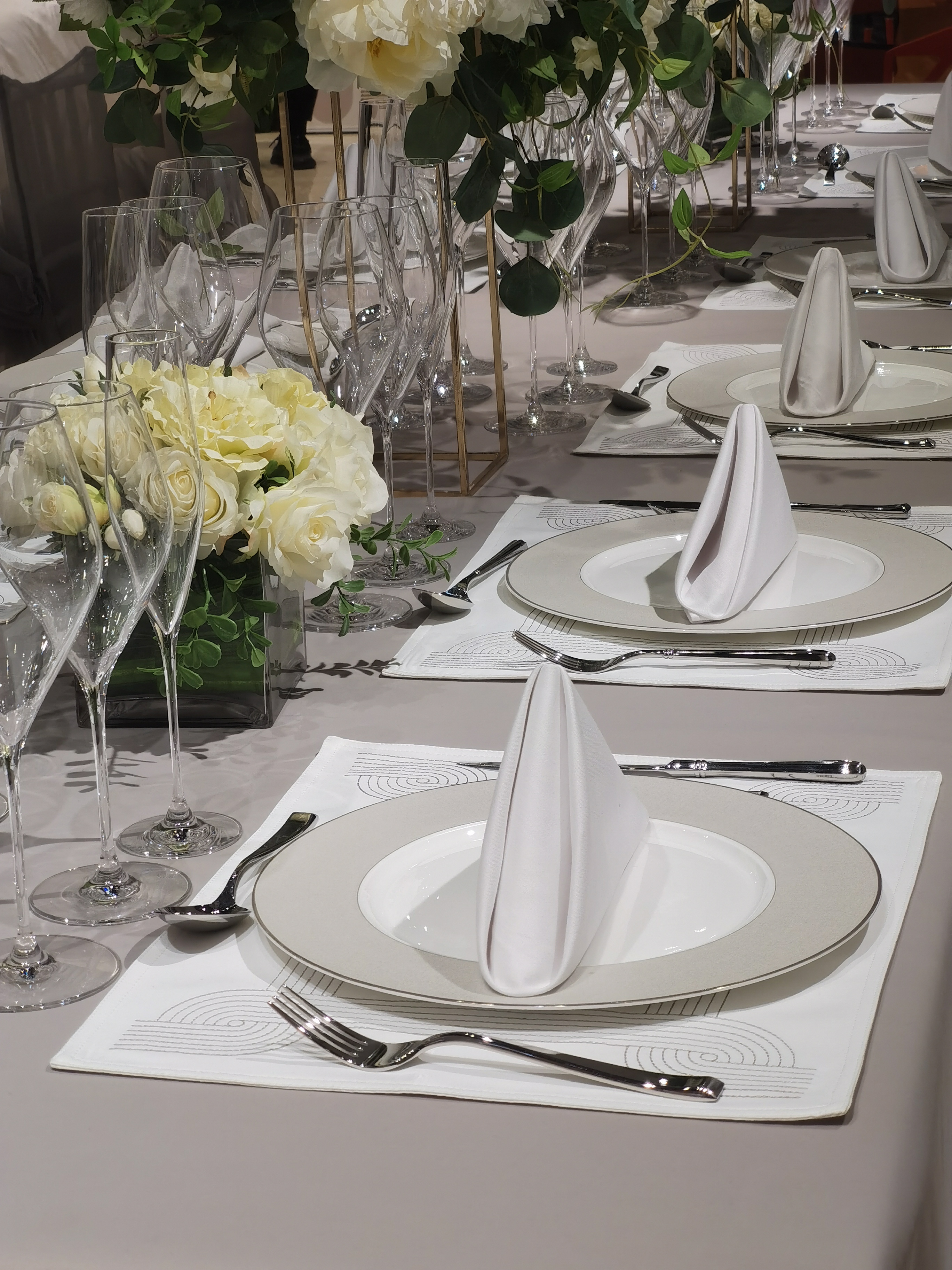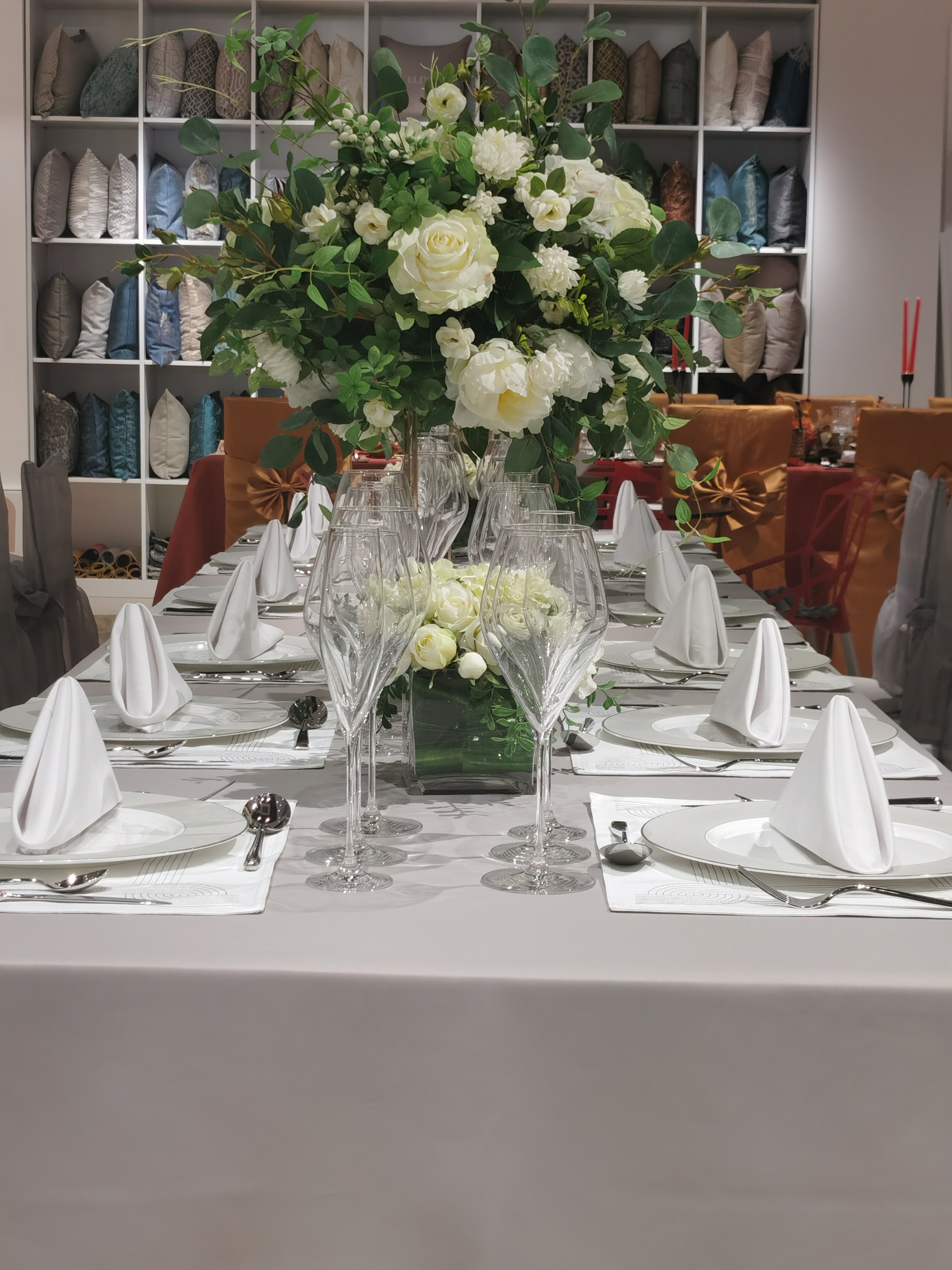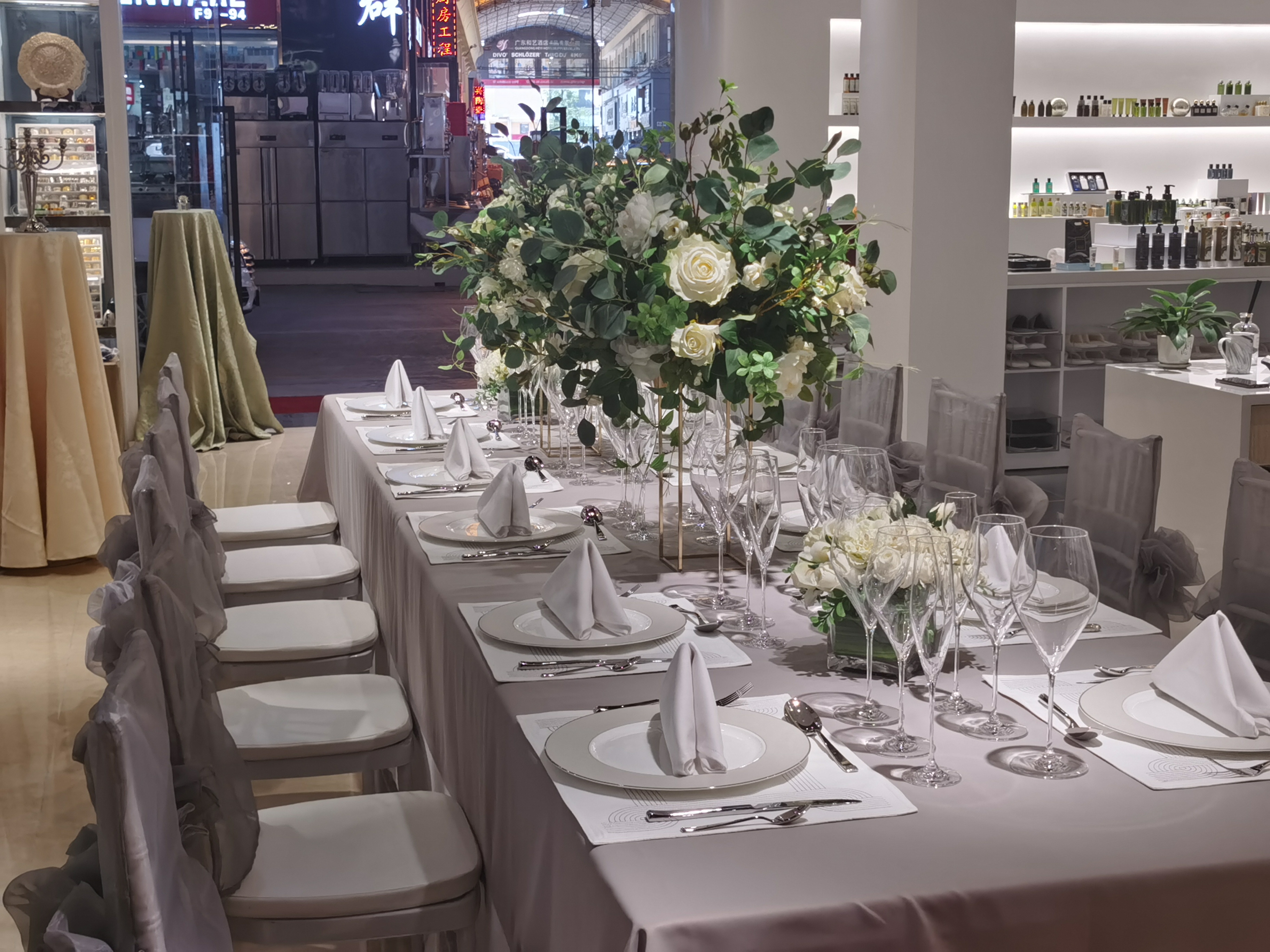 Elegant Hotel Table Linen Set - The Joy of Harvest
A colorful set of table linen, meaningful and pleasant, brings people an unforgettable experience!
Through the items you will use, you can exactly feel the joy of harvest, people will prefer to enjoy a Sumptuous Dinner with family and friends,
to show thanks to themselves for working hard in the former time, and show expectation and best wishes to the future life, which becomes very meaningful and wonderful.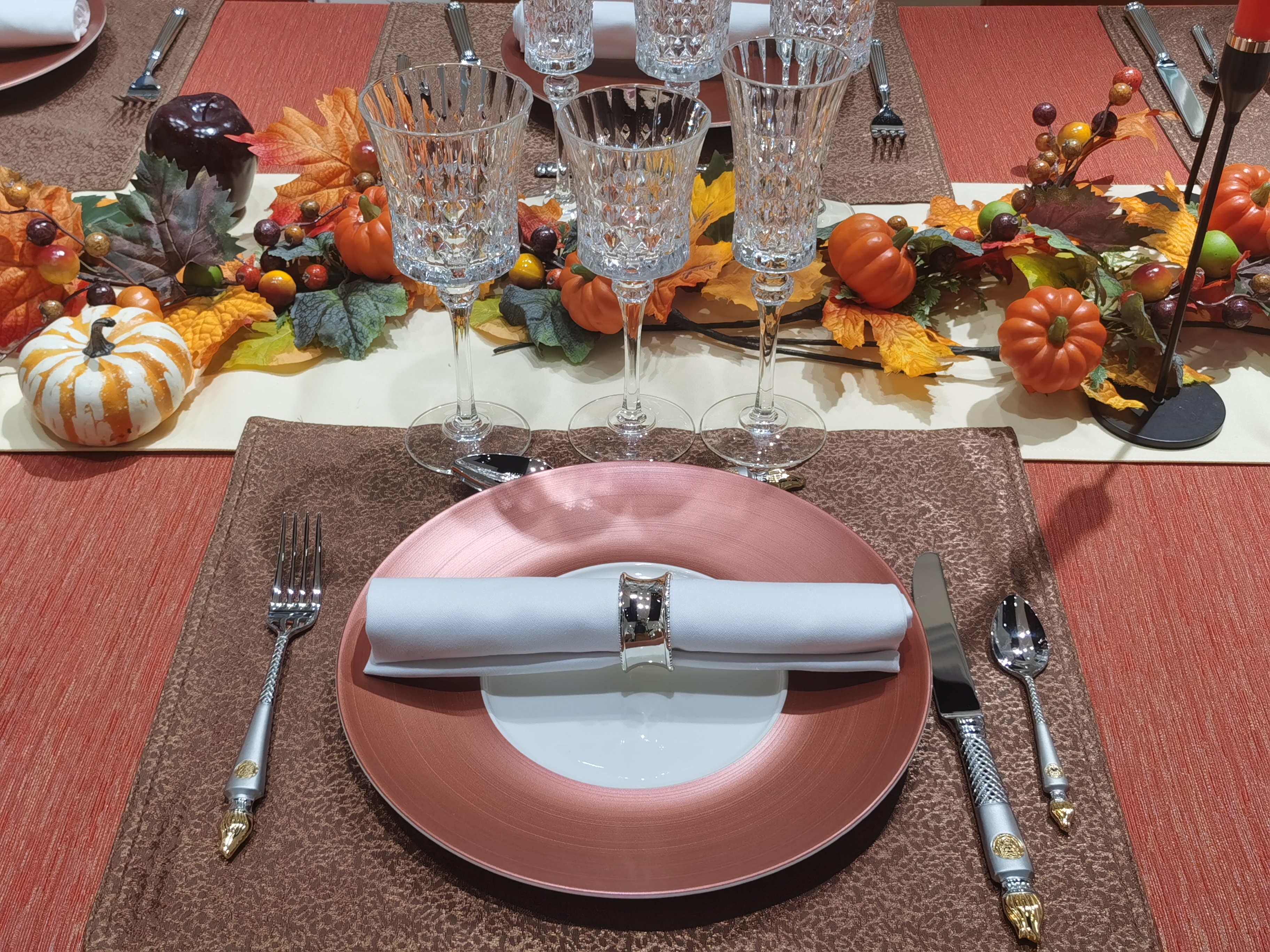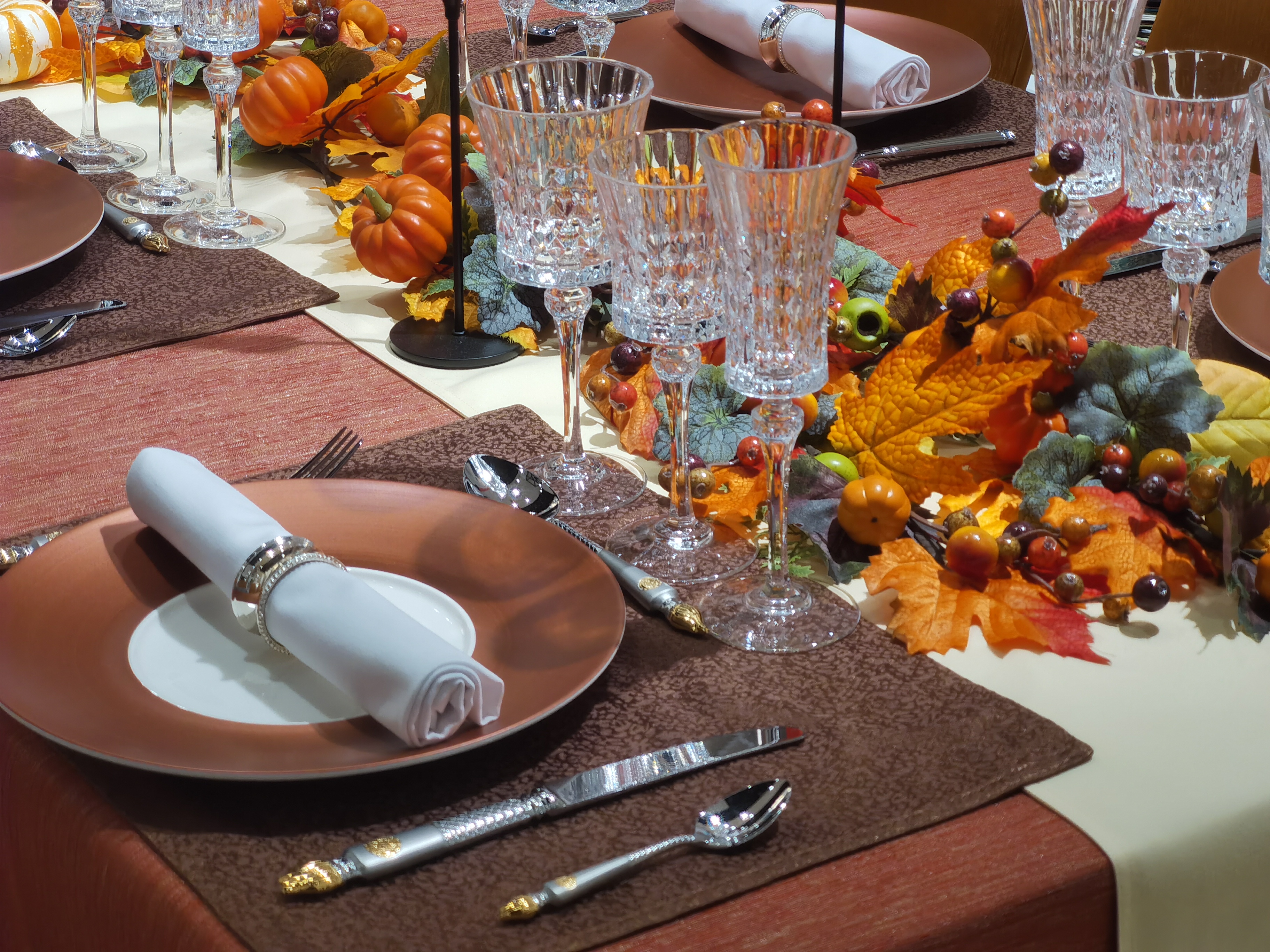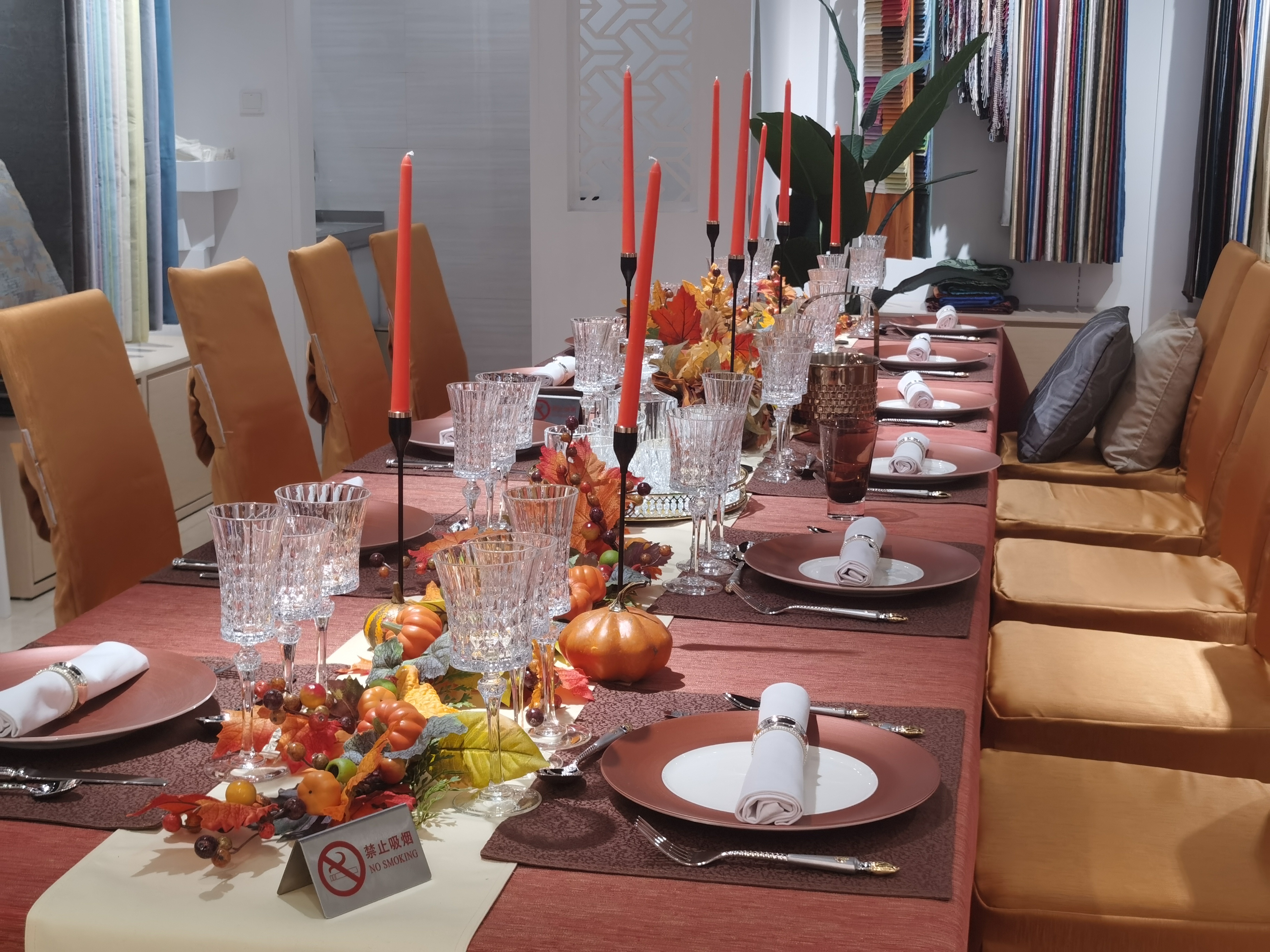 Guest Room Bedding Set with Curtain Decoration - New Design, New View, New Experience
When you are tired outside, try to lie in the hotel bed and relax.
New design for guest room linen with the curtain brings you more a excellent experience, which makes you relax, feel a sense of relief.
Your can lie in the bed freely and feel the comfort Eliya guest room bedding bring for you. All are cotton making, very soft, warm and comfortable, skin-friendly.
You will love that feeling and have a good dream on best bedding for guest room.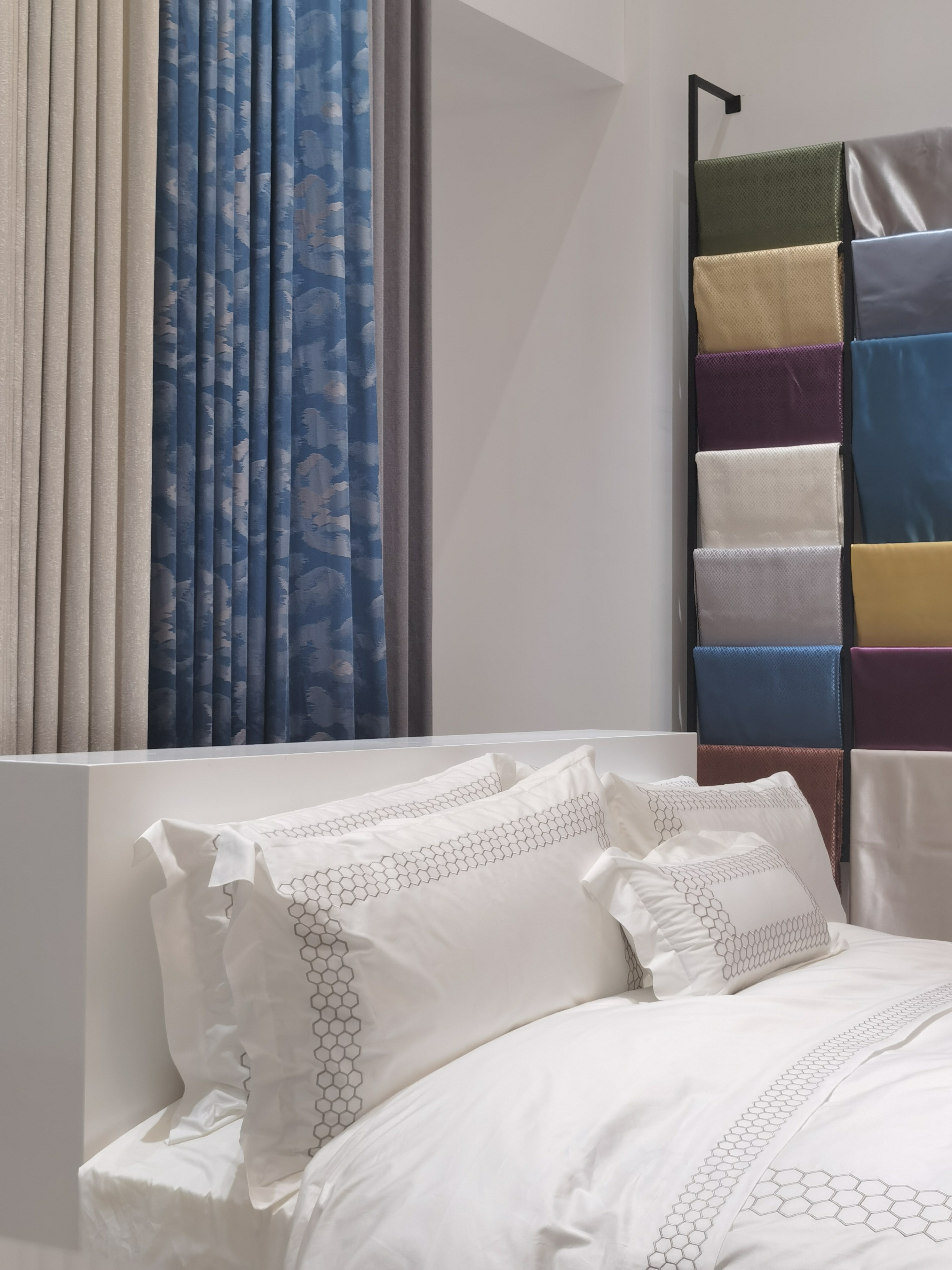 Everybody has a dream, which is very easy. But how to keep a dream and finally make it come true, that's the question.
To everyone who is chasing after his dream, try to follow your heard, and keeping trying and trying, you will get something different and imaginative.
We own our guest room bedding store, and try to do it better and to be innovative, we didn't forget what we should keep, and never forget to keep up with the time. That's why we can go smooth in our business and can be more popular in the market and even more reliable by our clients from all over the world.
No matter who you are, try to be with insistence and innovation all the time, you will go longer and do better in the future.
ELIYA Hotel Linen. Co., Ltd is the professional hotel linen brands supplying high class hotel linen, owning two original brands "ELIYA" and"Linen Pro". Located in Panyu district, Guangzhou, ELIYA hotel linen supplier is founded in 2006 and mainly engage in producing and wholesaling hotel table linen & guest room bedding. Welcome visit!