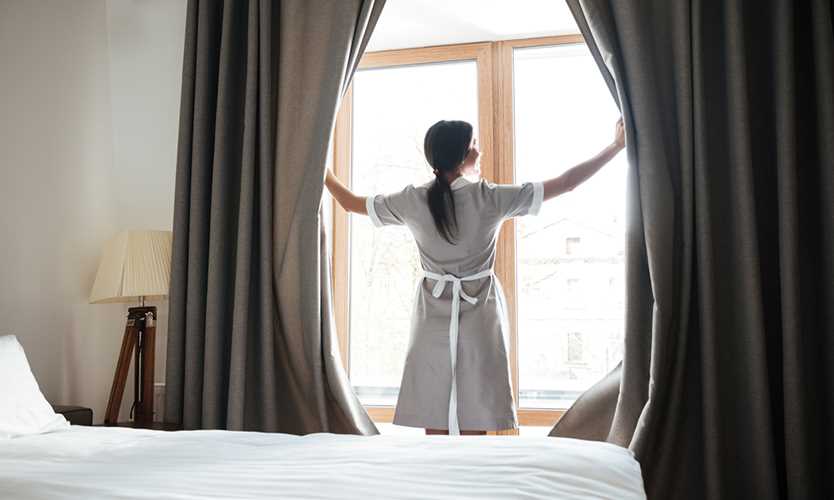 If you have ever spent the night at a hotel you may have found yourself admiring the impossibly smooth sheets on the freshly made bed. Not a wrinkle to be found.
The soft crease-free sheets feel amazing against the skin. Seriously, if you have never experienced the feeling of a pressed, crisp cotton sheet against the skin then you are truly missing out.
If you are feeling lazy you can get away with wrinkly sheets in your own bed. Bed sheets don't have to be ironed but there is no denying your bed looks and feels nicer without the wrinkles.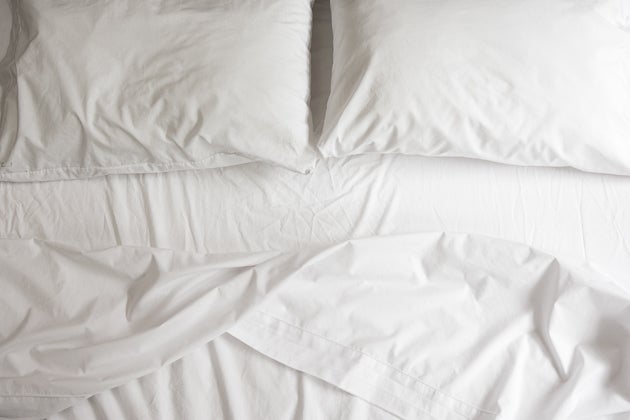 Just like wrinkles on your face, wrinkles on your bed sheets are an unwelcome feature. Seriously, there is no denying that wrinkled sheets look unsightly:
Ready to experience the luxury of crease-free sheets? Good. Let's take a closer look at how to easily remove wrinkles from your bed sheets.
Buy New Sheets
Cotton-Polyester blend sheets wrinkle much less than plain cotton sheets. But that's all they really have going for them. If you want low maintenance sheets then it may be worth buying a set.
But if you have experienced the smooth softness of pure-cotton sheets as you sleep then you will likely be shaking your head at this option.
I personally don't blame you. That's why I have plenty more tips to make your sheets look less crumpled.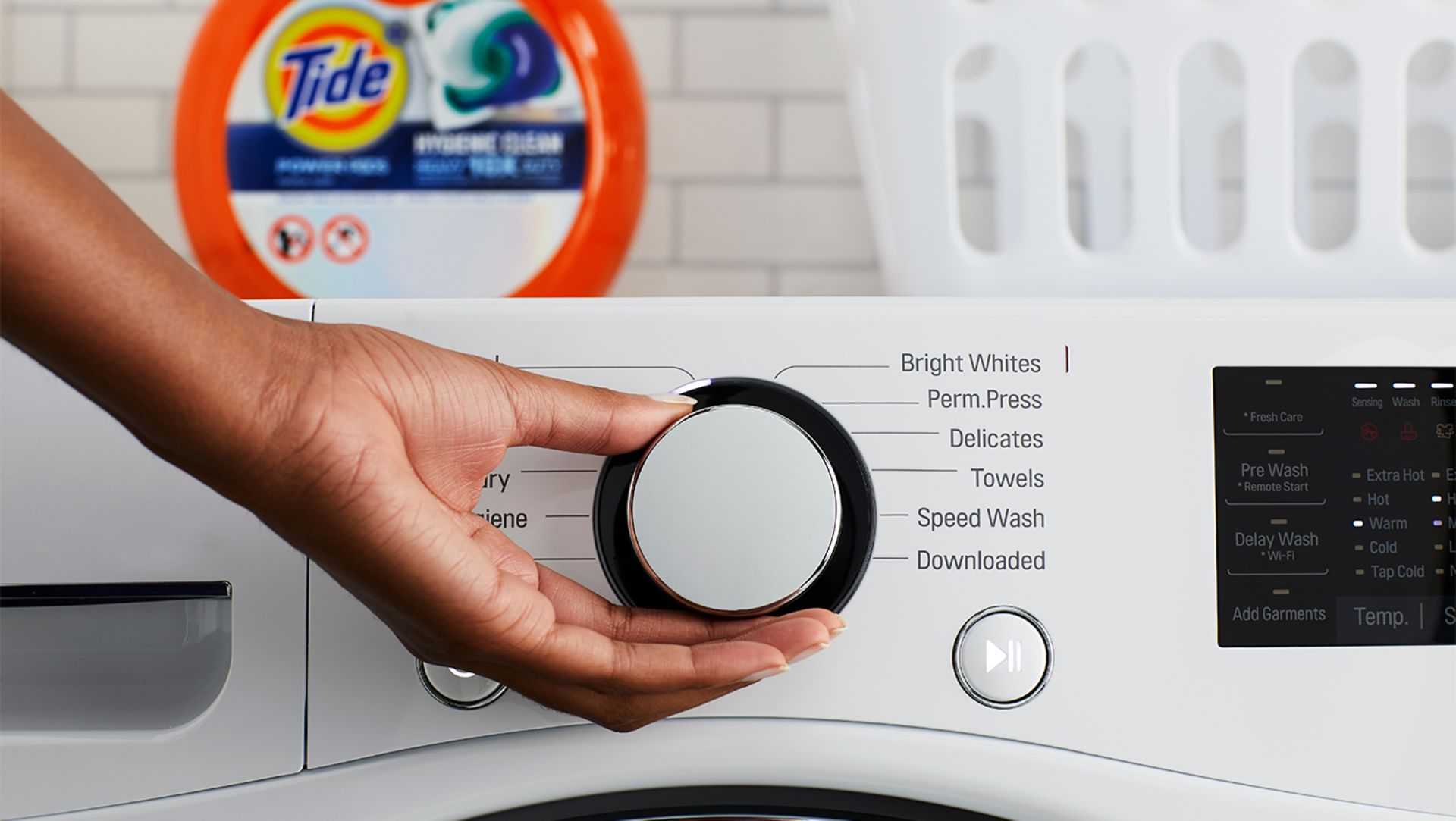 Regularly Wash Your Sheets!
It is recommended that you wash your sheets every 1-2 weeks.1 Doing so will keep your sheets free from sweat, skin flakes and allergens such as dust mites.
As if you needed another reason to regularly wash your sheets, doing so can also help reduce crinkling.
Your bed sheet is actually made up of thousands and thousands of tiny fibers. With regular washing, these fibers become more and more relaxed which makes the sheets less prone to wrinkling. Plus, it keeps your sheets feeling clean and fresh.
While you are washing your sheets, you should consider cleaning your mattress too. Seriously, when was the last time you did that?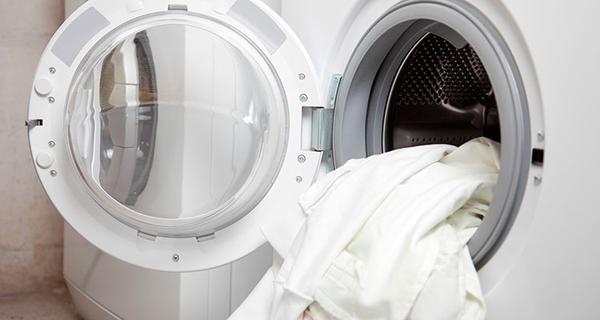 Don't Overload It!
It can be tempting to stuff both as many bed sheets in your washing machine as possible. After all, the sooner they are done the sooner you are finished with your chores.
While it may save time, overloading your washing machine actually encourages wrinkles to form on your sheets. The Spin cycle sucks the sheet up against the wall of the washing machine and leaving it there, scrunched up will cause wrinkles to set in. Be sure to untangle your sheets before putting them in the dryer.
Same goes for the dryer, don't leave your sheets to sit! Remove the bed sheets while they are still warm and lay them flat on the bed. As they cool the wrinkles will vanish as if by magic!
Ideally you would want to do two separate loads, one for your fitted sheet and one for your top one. However, if you have to wash multiple bed sheets on a single day you can also do a single set of sheets at a time.
Once your washing cycle has finished, immediately throw the sheets in the dryer. And once the dryer cycle has finished immediately remove the sheets. Leaving the sheets to sit will encourage the material to wrinkle.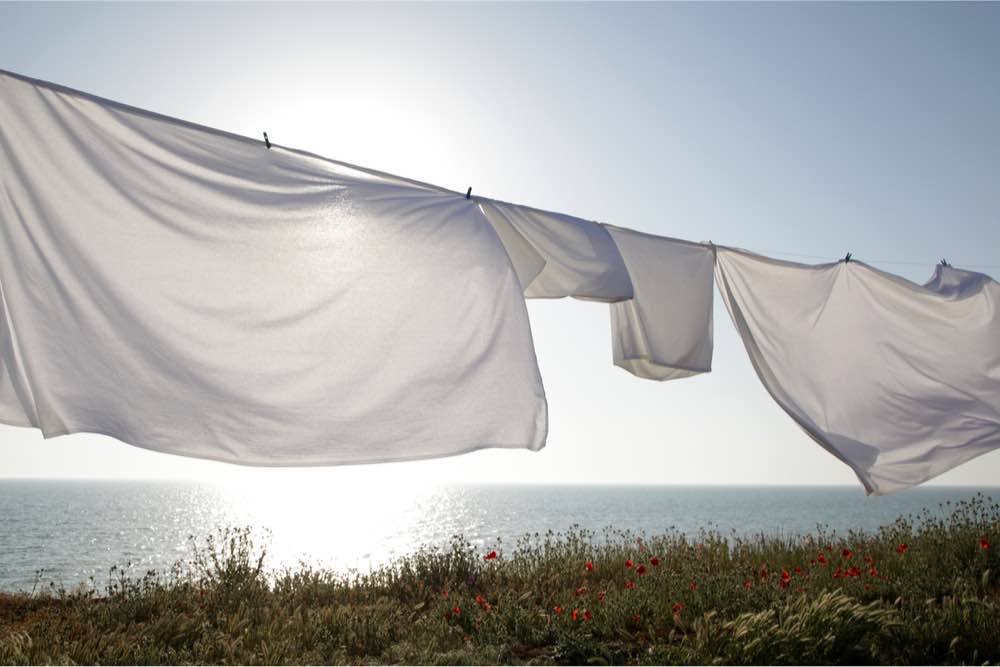 Hang Your Sheets Damp
Place your sheets in the dryer and remove them when they are just a little damp.
Now all that is needed is to hang your sheets up so that they can dry straight. And let gravity do it's work. Be sure to hang your sheet so that half is on either side of the line. The water weight will pull the wrinkles straight.
If you don't have a clothes line you may have to get a little creative. I find that hanging the sheets up over my shower rod does the trick.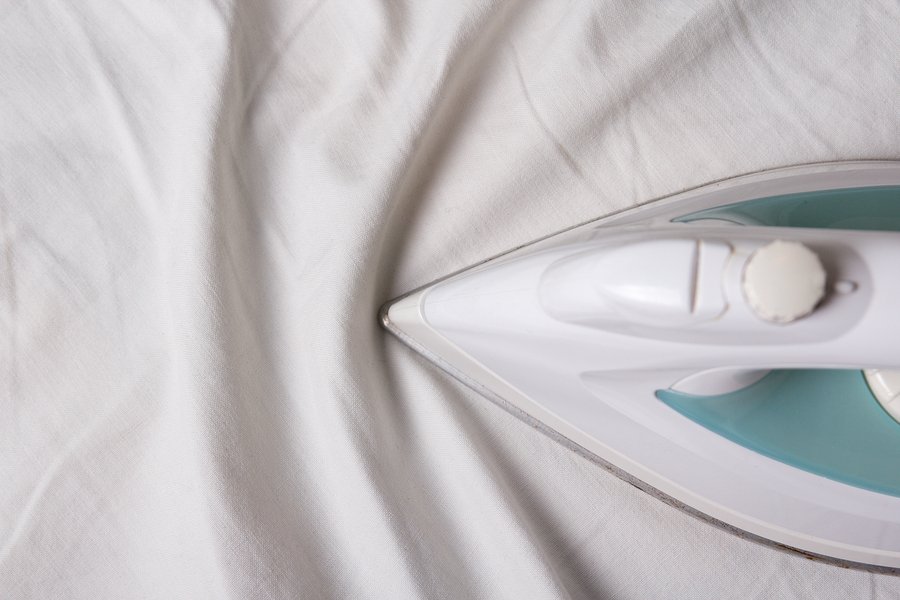 Iron Your Bed Sheets
Perhaps the only way to guarantee removal of wrinkles is to iron them.
But how do you iron something that is roughly ten times the size of your ironing board?
1. Take out the damp flat sheet from the dryer; it's best to iron sheets while they're still damp.
2. Fold the sheet in half. It is good to have a sheet on the floor under the board. This keeps the ends of the sheet from getting dirty.
3. Fold the flat sheet in half or in quarters.
4. Place the folded sheet on an ironing board.
5. Iron until dry, but avoid ironing the "fold.
Better yet, have someone else iron your sheets for you. Professional laundries use a mangle iron to smooth out sheets in seconds. A mangle iron is essentially a log sized roller that guides sheets over a heated plate to remove wrinkles. Much easier than that tiny iron you are using at home!
Invest in a second set of sheets and cycle them out. This way you will always have a set of sheets for your bed while your other set is being taken care of by the professionals.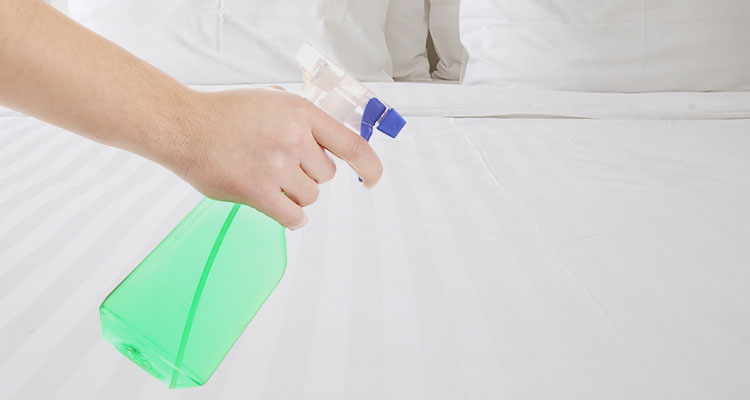 Spray it with water
If you are time poor or want to remove wrinkles from your bed sheets without an iron this is the way to do While it may not be as effective as ironing or using garment cleaner, you will still notice a significant reduction in wrinkles.
I recommend using this technique early in the day to give your bed sheets ample time to dry before you need to sleep.
Firstly, cover your mattress with the fitted sheet like you normally would when you make your bed.
Next you are going to want to grab a spray bottle and fill it with regular tap water. Choose the mist setting (if your spray bottle has more than one setting) and spray your bed sheets from top to bottom, covering the entire bed in a mist of water. Don't forget the sides!
The idea here is to evenly coat your bed sheet so that it feels barely damp. If you use too much water then you will have nothing to show for it but a wet bed.
Firmly run your hand over the damp sheet, as if you are spreading out the creases. Once you have smoothed out the entire sheet, leave it to dry.
Once the sheet has dried you will notice that the majority of the wrinkles have disappeared from your sheet.
Now all that's left to do is to make your bed like usual. When the time comes to fold the flat sheet over the top of the blanket, pull the sheet taught and give it a even mist with your spray bottle. Again, run your hand over the wrinkles and leave to dry.
You can add a drop of essential oil to give your sheets a lovely fragrance. I use lavender, it's scent has been proven to help relax the body and promote good sleep.
Bonus Tip – One reader emailed us and suggested spraying the bed sheets with starch instead of water. While I have not had the chance to try it myself, she swears it is the solution to perfectly smooth sheets. Might be worth giving a try!
How do you remove wrinkles from your bed sheets? Let me know in the comments below!