As a hotelier, you should always prioritize the comfort and satisfaction of your visitors and guests alike. Bathroom linen is an essential factor that can make or break a guest's stay. Having the proper bathroom linen not only ensures that your guests have a pleasurable and comfortable stay, but it also demonstrates your attention to detail and dedication to quality. In this article, we will provide an exhaustive list of bathroom linens that every hotel should have in order to provide guests with a seamless and pleasant experience.
Bathroom Towels
The bath towel is the first and most essential Hotel Bathroom Linen on our list. It is essential to provide your guests with absorbent, soft, and comfortable bath towels of superior quality just like Eliya's hotel towel range which is made from 100% cotton material. The standard size for a bath towel is 27 inches by 52 inches, and it should weigh at least 500 grams per square meter (GSM). It is always a good idea to keep a few extra towels in the bathroom, in case your guests require more than one towel.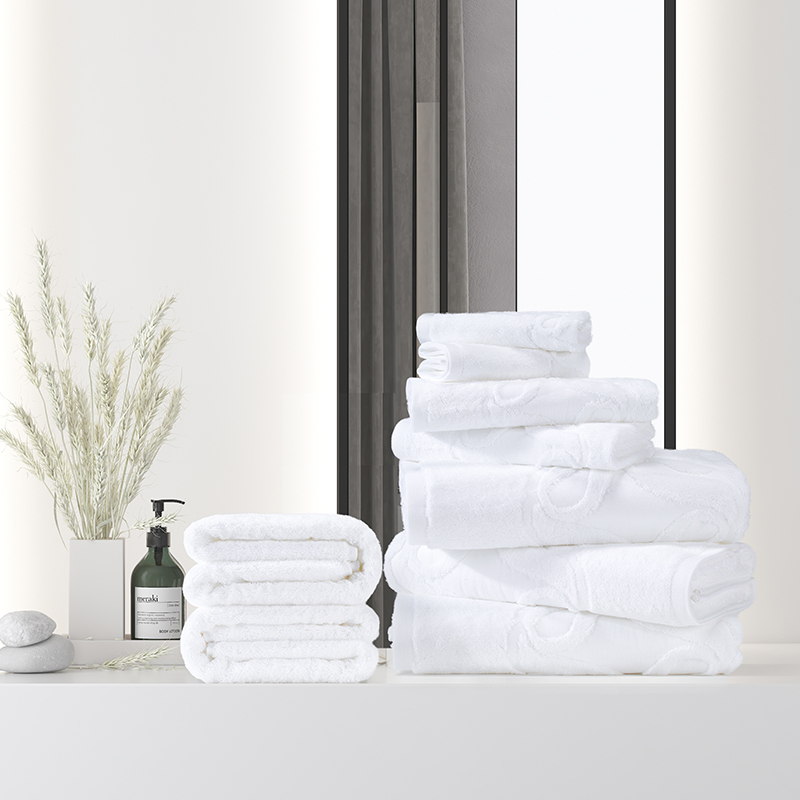 Bathrobes
The Hotel Bathroom Linen list is incomplete without bathrobes, which provide visitors with a luxurious and comfortable experience. They should be made of absorbent and flexible material, such as cotton or microfiber. The standard bathrobe size is one size that suits all, but it is always a good idea to offer a variety of sizes to accommodate all guests. Bathrobes in the bathroom lend a touch of luxury to the experience of your guests. Include a touch of luxury for your guests with Eliya's bathrobe collection.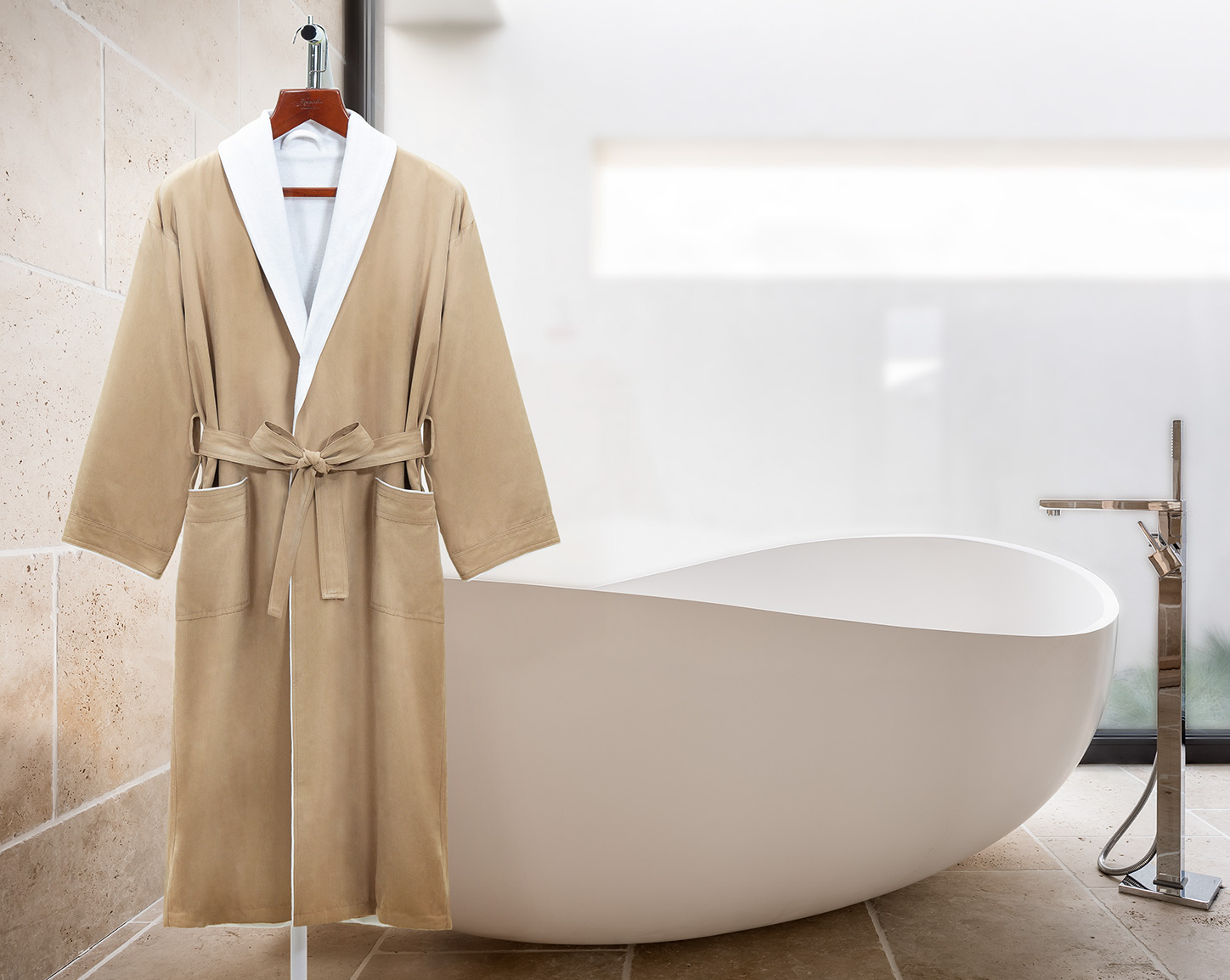 Mats & Bath Rugs
In the Hotel Bathroom Linen list, bath mats and rugs are used to absorb water and prevent slips and falls. To ensure safety, they should be manufactured from a nonslip material. The standard size for a bath mat is 20 by 30 inches, and the recommended weight should be at least 1000 GSM. If there are no mats or rugs, it can cause a lot of trouble for your guests as they can complain about sloshing water everywhere, wet footprints, and many other issues. Eliya is a reliable wholesale hotel bath mat supplier, and you can fill in your bathroom with their rugs for top-tier comfort.
Slippers
Slippers are also necessary in the bathroom, as they provide visitors with comfort and cleanliness. To ensure safety, they should be manufactured from a durable and nonslip material. Always go for standard sized and white color as white is the universal theme hotels follow for Hotel Bathroom Linen. However, it is always good to add a touch of other colors in slippers such as offered by Eliya.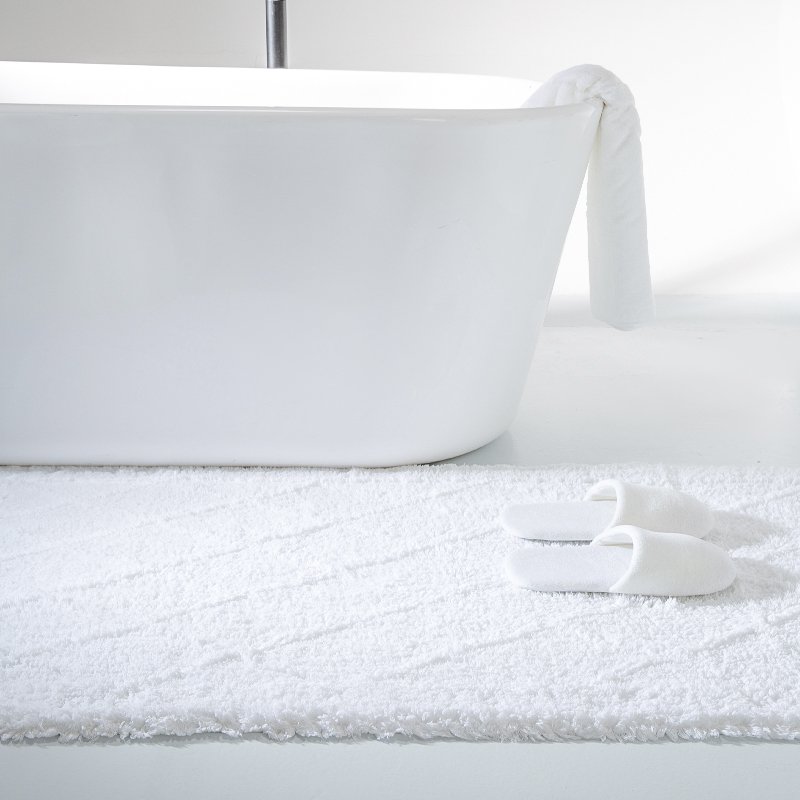 Paper Towels
The standard measurement for hand towels is 16 x 30 inches, making them smaller than bath towels. They should also be made of 100 percent cotton and weigh at least 500 GSM. Hand towels are a bathroom essential because they are used to dry hands after cleansing. Ensure that there are sufficient hand towels in the bathroom and that they are routinely replaced.
Shower curtains
If your hotel has showers, shower coverings are a necessity. They offer seclusion and prevent water from escaping the shower area. Shower curtains should be manufactured from a mold- and mildew-resistant, durable material. Polyester is commonly used for shower curtains because it is lightweight, durable, and simple to clean.
Handheld Mirror
A handheld mirror is a basic yet essential bathroom accessory. It enables guests to see themselves up close and provides additional grooming and styling convenience. There are various sizes of handheld mirrors, but the standard dimension of 7 inches is sufficient. Ensure that the mirror is lightweight and simple for your guests to hold.
Hair Dryer
A hair dryer is another essential amenity that many guests anticipate in the restroom. It enables guests to quickly and easily dry their hair without needing to bring their own. There are numerous types and varieties of hair dryers, but it is recommended to select one that is portable and simple to operate. Ensure that a few additional hair dryers are available in the event of excessive demand.
Tissue Box
A tissue box is a straightforward but essential bathroom item on Hotel Bathroom Linen checklist. It provides a convenient means for visitors to wipe their nose or clean up small spills. Ensure that there are several extra tissue boxes in the bathroom so that your visitors never run out.
Toilet Paper
We don't need to mention this, but it's essential to have ample toilet papers in the bathroom! Toilet paper is an absolute essential bathroom item. Soft and absorbent toilet paper of high quality should be selected by you if you want your guests to leave good feedback. Always keep additional rolls of toilet paper in the bathroom to ensure that your visitors never run out.
Hotel Bathroom Linen Amenities Kit
Often hotels neglect the importance of amenities but it's just as much important as other things like towels. You can always go for wholesale amenities kit from reliable sellers like Eliya for your hotel bathrooms. These kits include everything from shampoos to soaps to creams. Here are some of the things you should keep: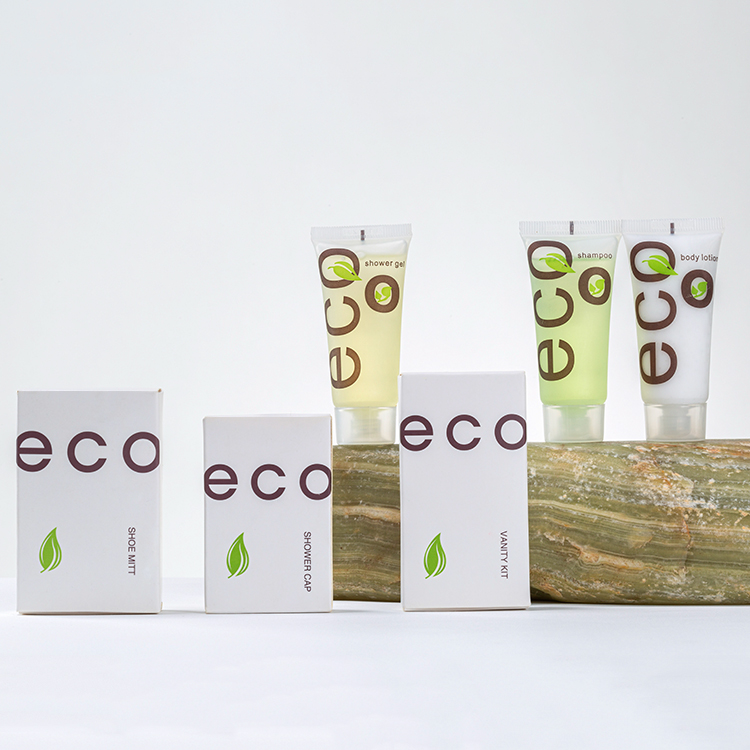 Hand Wash
Hand soap is an essential bathroom item, allowing visitors to clean their hands after using the restroom or before meals. Choose a delicate, high-quality hand soap that complements the bathroom's design. Always keep additional hand soap in the bathroom so that your visitors never run out.
Conditioners and Shampoo
If your hotel offers showers, you must provide guests with shampoo and conditioner of the highest quality. Choose a shampoo and conditioner that is suitable for all hair varieties and gentle on the hair. Ensure that sufficient shampoo and conditioner are available for each guest's stay.
Shower Gel or Soap
The availability of body wash or soap in the bathroom is another amenity that many visitors anticipate. Choose a high-quality body wash or detergent that is suitable for all skin types and is gentle on the skin. Provide sufficient body wash or detergent for each guest's stay.
Buy your Hotel Bathroom Linen essentials from a one-stop called Eliya Linen and rest assured that your guests will be pleased with the stay. Whether it's bathroom towels, robes, slippers, or an amenities kit, we've got it all for you! If you want to learn more about Eliya one-stop hotel linen supplier, you can click this link: https://www.eliyalinen.com/one-stop.html