Choosing the right table linen for your restaurant should be a very important decision. Sure, you may forget about table linen altogether if you use marble tables. But consider a professional study which shows that the great influence of table linen has on customers perceptions of the restaurant. It showed that 'table linen contributed to a significant higher preference of the appetiser and the meal quality in general' as well as 'better service, ambiance and overall experience' were attributed to table linen being used. So how to choose the right table linen is the topic we are talking about now.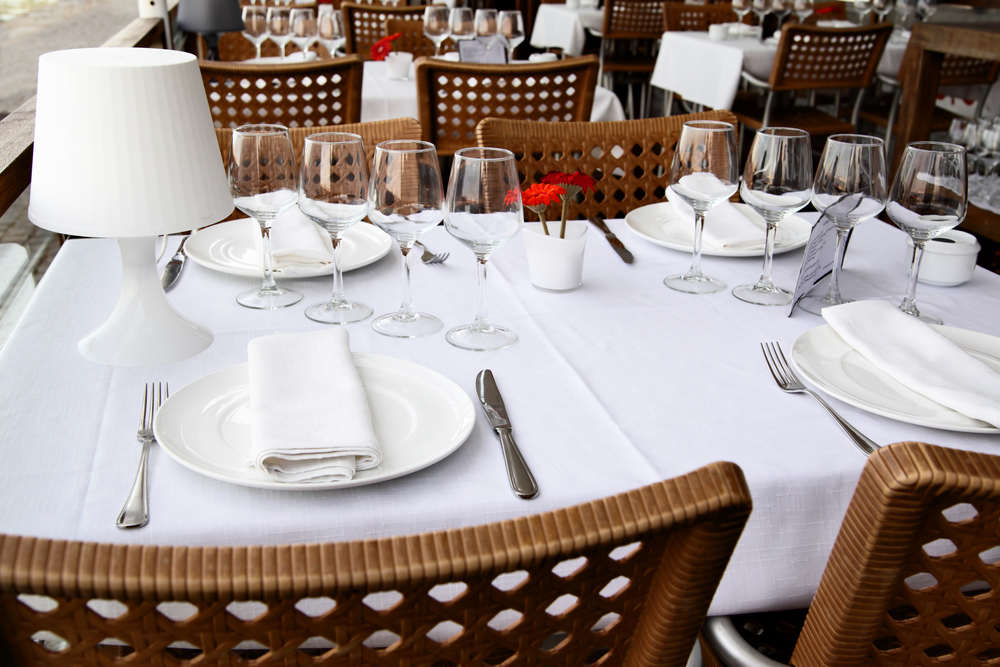 As a leading restaurant table linen supplier, we offered one-stop service from table cloth, napkin, napkin, table mat, table runner, chair cover etc. to give you different proposal on banquet linen items
* Size of tablecloth
Before you buy a new tablecloth you need to know how the table cloth will cover your table and what the size will be suitable for your table. So, get your tape measure out and measure both the length and the width of the table service and make a note of it. Now obviously you do not want a size that exactly fits the surface area as the overhang needs to be accounted for, which is our next point.

Sit down at the table and measure the distance between your legs and the table service. Take this measurement and add it to all four sides of the table's measurements. It will be roughly around 30cm on all four sides.
For example, if the length of your table is 120cm and the overhang is 30 then it would be 120 + 30 + 30 = 180cm. Similarly, if the width is 100 then it would be 100 + 30 +30 = 160cm. So, the size of tablecloth you need would be 160 x 140cm.
If you want the table cloth fall to the ground, normally the height of the table will be 75cm. For example, if the length of your table is 120cm and the overhang is 75 then it would be 120 + 75 + 75 = 270cm.
It is important to get these measurements correct before you order the tablecloth online to avoid having to return your tablecloths.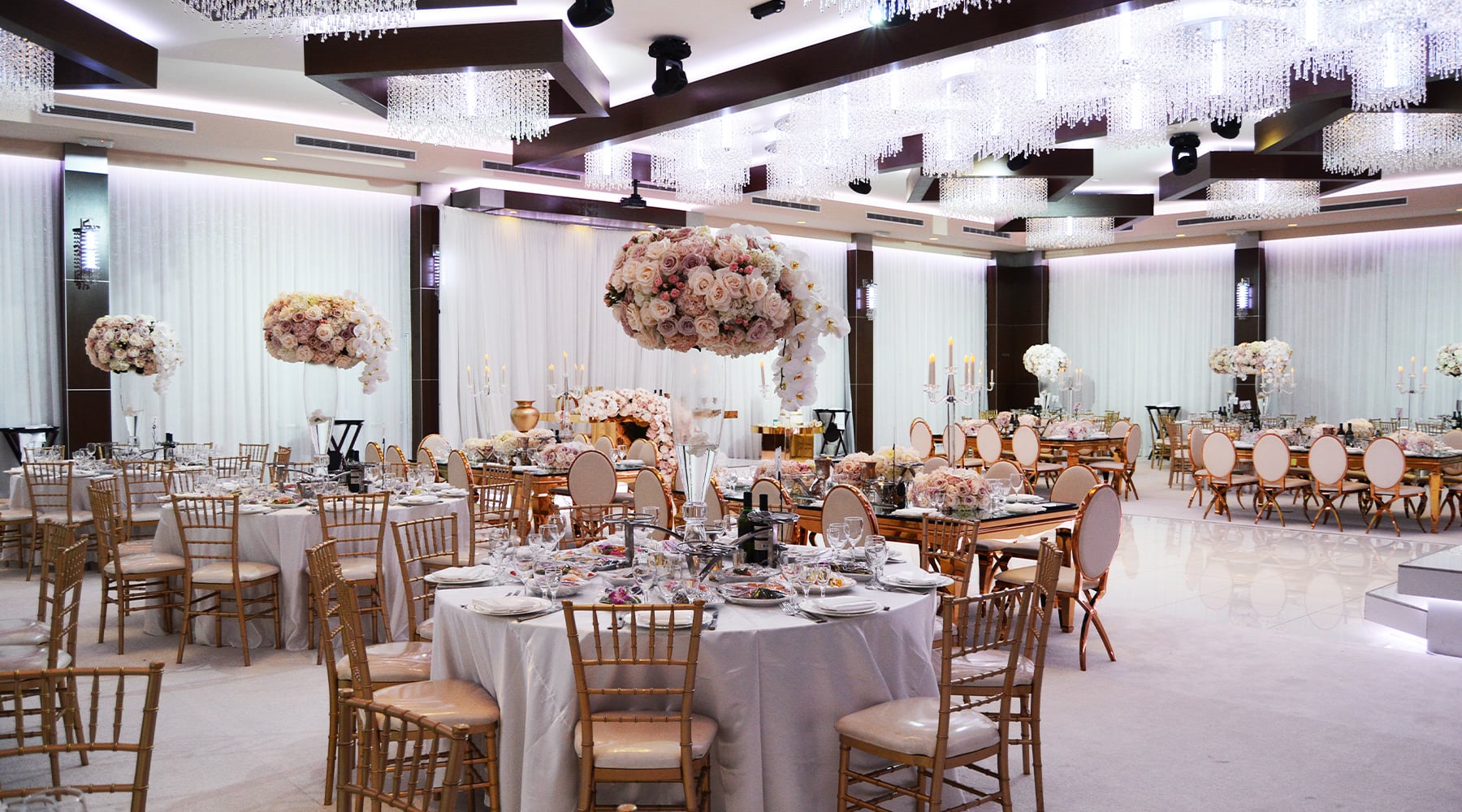 * Material of tablecloth
Cotton Table Linen
One of the most popular types of table linen, cotton material is natural and breathable. As most cotton tablecloths are machine washable, you will find it much easier to keep stock rotation smooth in a busy restaurant. It is also an extremely durable fabric, so you will get true value for money as each tablecloth will enjoy a long lifespan. But, normally cotton tablecloth donnot have too many colors and pattern.
As cotton is a natural breathable fibre that does not suffer from a build-up of static, making it easier to separate from a pile of cotton tablecloths and ensuring guests do not get a static shock when they brush their hand against it.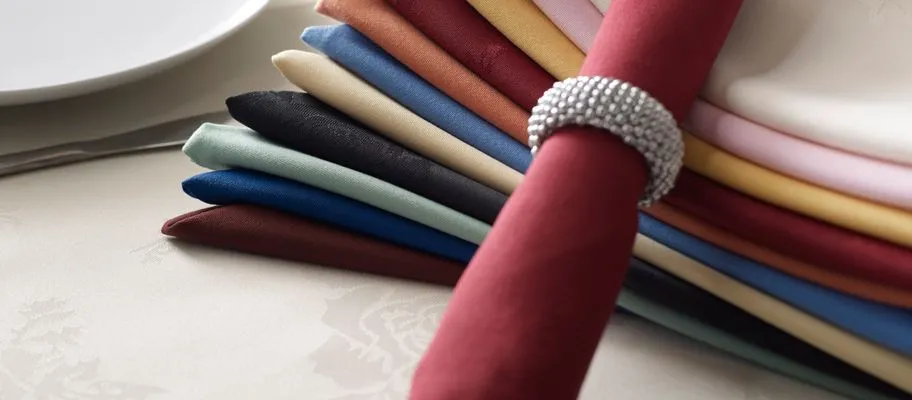 Polyester Table Linen
A synthetic material, polyester table linen has strong and hard-wearing attributes but still retains the look and feel of cotton. It can be combined with cotton to create a polycotton blend, but on its own it has similar benefits to cotton in that it is durable, inexpensive, machine-washable and is available in a wide range of colours and styles.
Unlike cotton, polyester will not shrink if it is in a long cycle in a dryer. It is also much quicker to dry and crease resistant, meaning that you can get your tablecloths cleaned and back on the table in record time. Just be aware that some people may be sensitive to polyester tablecloths due to the chemicals used in its production.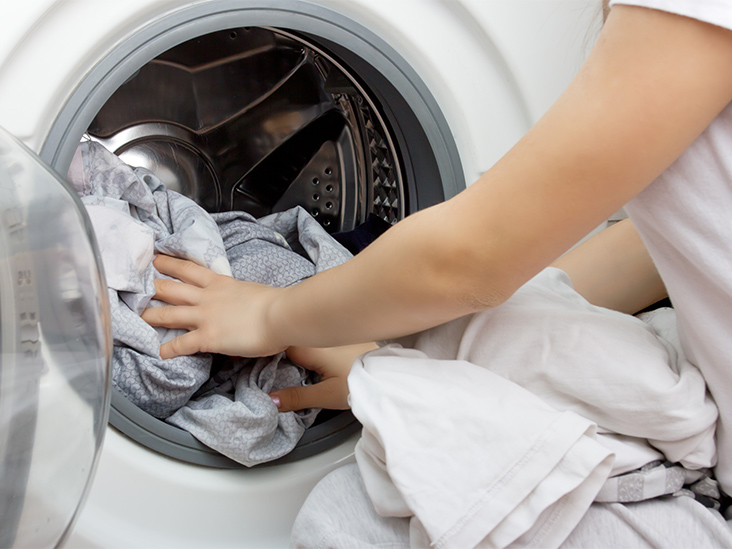 Maintenance
Ease of maintenance and the longevity of the table linen are two factors you need to consider while buying table linens. Are you equipped to wash and store the linens in-house? Or do you have any plans to outsource laundry requirements? In the materials section above, we have outlined the type of life you can expect from each material, but when you are buying your table linen you need to remember than you will need to buy more than the amount of tables you have in your establishment. As you will be rotating your stock, you always need to have some available. If you're using an external company to keep them clean, you'll need to factor in the time it takes for them to pick them up, wash them, then return them to you.
We hope this gives you a good idea of what you want to buy when it comes to table linen. As always, if you need further information or help then please do not hesitate to contact us or use our live chat service for instant help