With more and more hoteliers investing time and effort into ensuring their guests have a wonderful night's sleep in their hotel, because almost 1/3 of time for human being is for sleeping, sleep is big business. Aside from environmental factors which can all influence the way we sleep, there's one thing that hoteliers can do to ensure their guests drift off like a dream as soon as their head hits that pillow. So the most important thing for a hotel is comfortableness for the bedding. Finding the best possible hotel bedding can be the guarantee for the visitors will return time and time again. For now many scientists spend great amount of money to study how to create a comfortable sleep environment, For hoteliers, they try to figure out a way to ensure a soft and seamless slumber each and every time. But it's also important to consider how hotel owners' hotel bedding choices can also influence the way a room feels and, therefore, how the room can provide an optimal sleeping environment.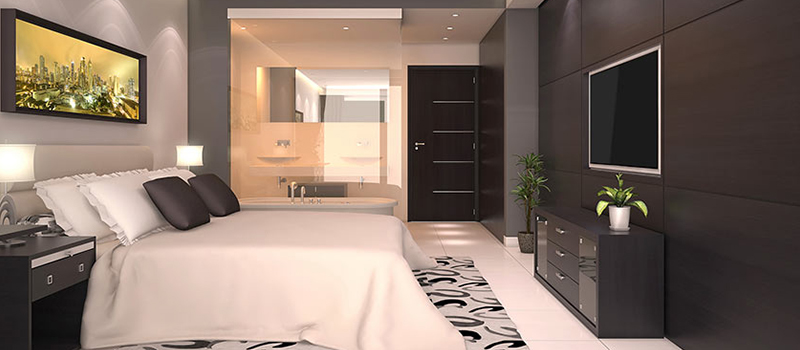 What fabric should I choose?
Cotton
Undoubtedly the most common type of bed linen material, cotton is a popular choice for B&Bs and five-star hotels alike. Cotton is durable, breathable, easy to care for, easy to launder and offers great value for money as well as being incredibly long-lasting.
For ELIYA, we use first class high density long pie cotton with increased strength and a smoothness which is favoured by a range of boutique and high-end hotels.
Also with eco-friendly dyeing, and professional technique, the durability of ELIYA bedding set is supreme, can be washed at least 250times under high temperature washing condition.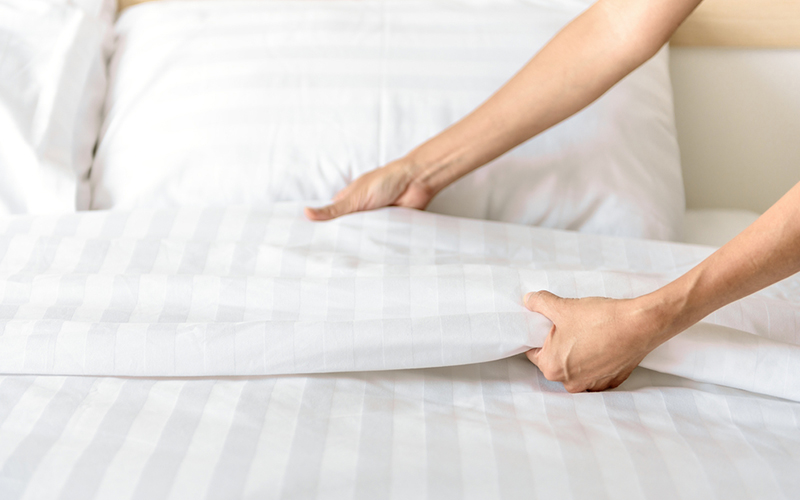 Polycotton Blends
Polycotton blends are also growing in popularity as the go-to-bed linen for hotels. Cheaper than 100% cotton, these blends are durable and incredibly versatile. While cotton needs to be ironed and has a tendency to wrinkle, polycotton blends are less susceptible to wrinkles, static and shrinkage from washing.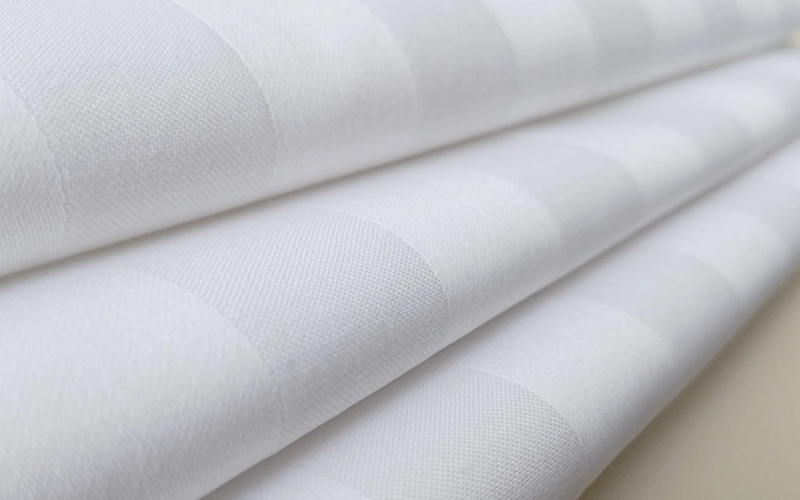 With a soft feel and quick drying properties, it's a budget solution for busy housekeepers who need to ensure a smooth rotation of linen at all times and so these blends make a great alternative to cotton bed linen in a busy, commercial environment where regular washing occurs.
For ELIYA, we offer different fabric such as 80/20 70/30 60/40 50/50 polycotton blends for your choice. Different fabric can be widely used for flat sheet, duvet cover, pillow case, cushion cover etc.
ELIYA, dedicated to the best hotel linen!