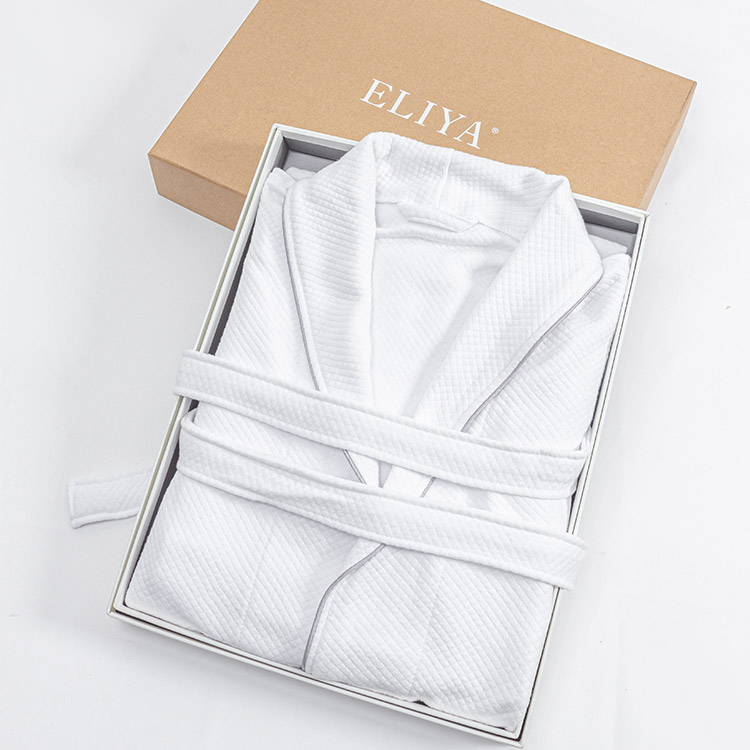 A bathrobe is a dressing gown made from absorbent fabric, serving both as a towel and a body covering when there is no immediate need to fully dress.
The general design of bathrobes will be with two slouchy front pockets, a snug waist tie and cozy shawl collar, which is also the ultimate relaxation wear.
How Much Do You Know About Bathrobes?
In the current market, bathrobes are essential to the hotels, especially to the 4 or 5 star hotels.
There are a variety of weaves, like terry, waffle, velour, coral fleece. Also, there are a large range of cuts, like shawl collar, kimono, hooded for people choosing from.
A soft bathrobe can make you feel comfortable, elegant, which bring you the luxury feeling. You can choose different designs as you like.
In different seasons, you can try different styles, warm or cold one, short or long one.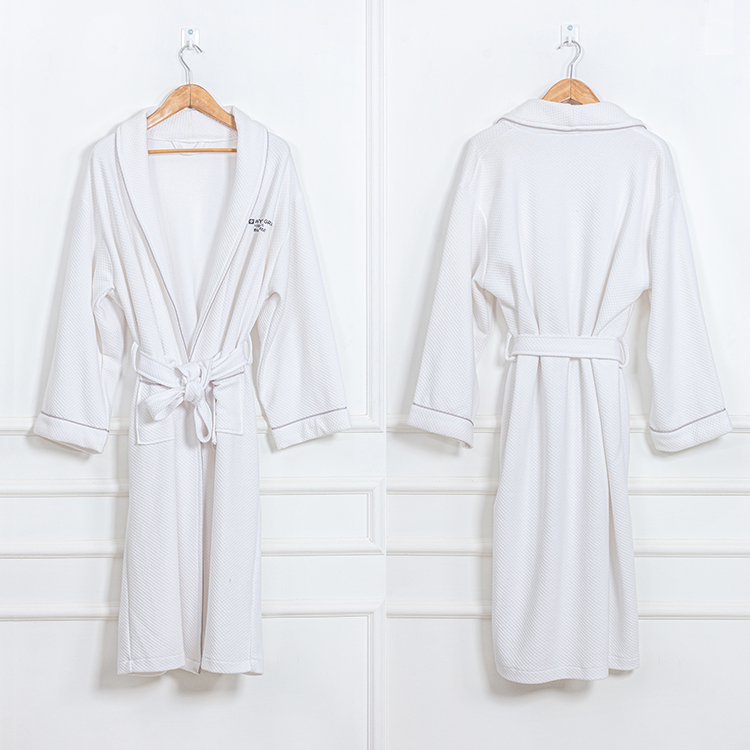 The Size for the Bathrobe
There are several sizes options to choose.
M: 122CM
L: 127CM
XL: 132CM
XXL: 137CM
Everybody can find the most suitable size to fit them. When you check in the hotel, it's better for you to wear the bathrobe, just enjoy the comfort it bring to you.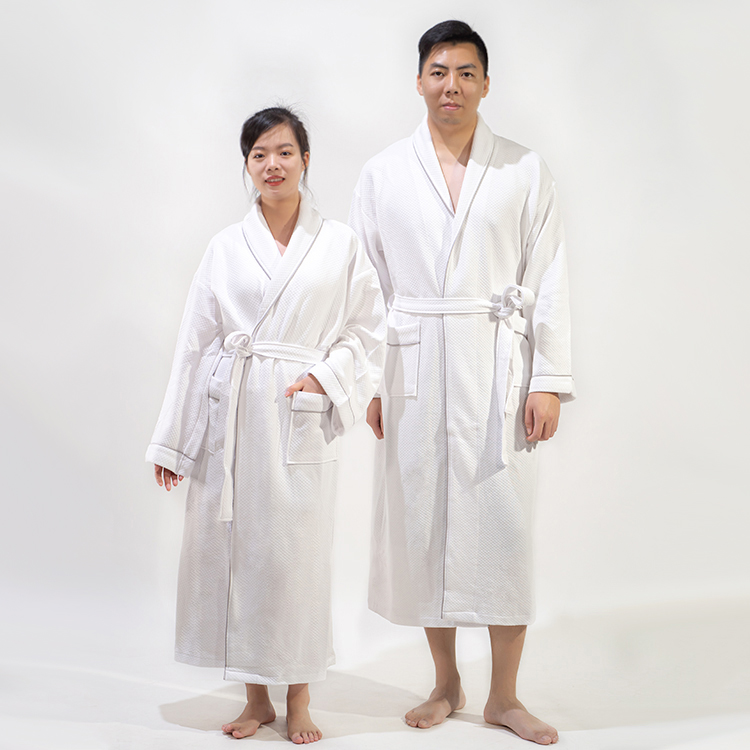 Summary For The Features Of Bathrobe
* 100% Cotton.
* Soft, Comfortable, Fluffy, Super Absorbent, Keep Warm, Keep Cool, Luxury, High Quality
* Color can be customized
* Size can be customized
Whether you're looking for thick and thin bathrobe, we are waiting for your message.
Contact us with your questions, everything will be clear in our first time communication.