The Lantern Festival or the Spring Lantern Festival is a Chinese festival celebrated on the fifteenth day of the first month in the lunisolar Chinese calendar.
Chinese Lantern Festival 2022 is celebrated on Tuesday, February 15th in 2022.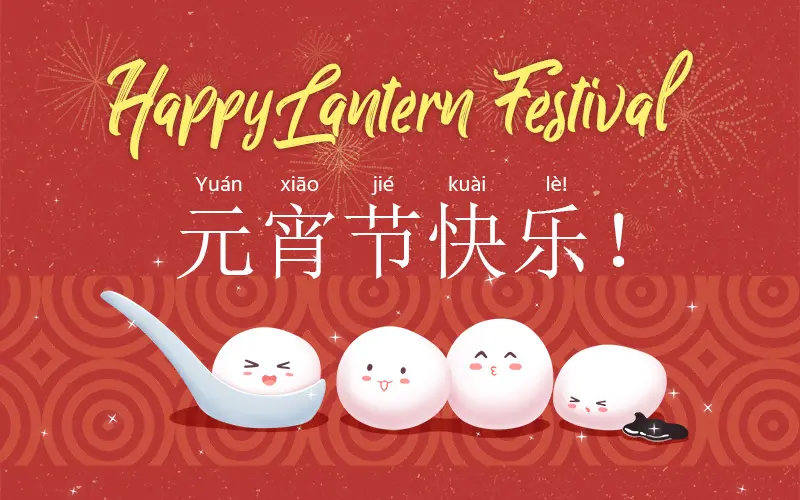 Chinese Lantern Festival Food
The most traditional food eaten at Chinese Lantern Festival is tangyuan (汤圆 tāngyuán /tung-ywen/ 'soup round'), also called yuanxiao in northern China. They are ball-shaped dumplings, made of glutinous rice flour and stuffed with different fillings, such as brown sugar, sesame seeds, peanuts, walnuts, bean paste, and jujube paste or a combination of ingredients. They are usually sweet.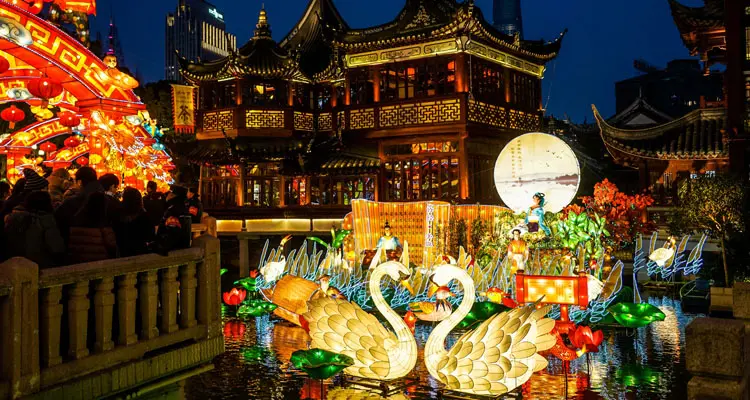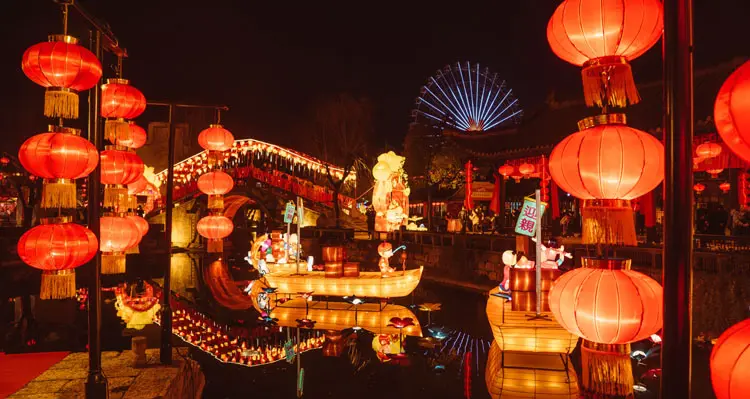 Lighting and appreciating lanterns is the main activity of Yuan Xiao Jie. Lanterns are seen everywhere including in houses, shopping malls, parks, and streets. The (traditional) lanterns are almost always red to invoke good fortune.
Lighting lanterns symbolize "illuminating the future". It is a way for people to pray that they will have smooth futures and to express their best wishes for their families.
On the night of the Chinese Lantern Festival, streets are decorated with colorful lanterns, often with riddles written on them. People eat sweet rice balls called tangyuan, watch dragon and lion dances, and set off fireworks.